Socio-culture
In addition to creating theatre performances, Teatret OM initiates and cooperates in projects that involve local communities in artistic and cultural experiences and events. We use the effects of theatre as well as its communication modes to enhance cultural exchange and barter.
Taste the World
Is a sensuous evening for eyes, ears and mouth. We depict the culture of a given country through food and drink, music and performance. Our many travels to foreign destinations as well as visitors from afar here at home in Ringkøbing, have inspired these evenings. The latest event was Cuban Night at the UR-NAT Festival, August 2016, with live music, dance and plenty of mojitos.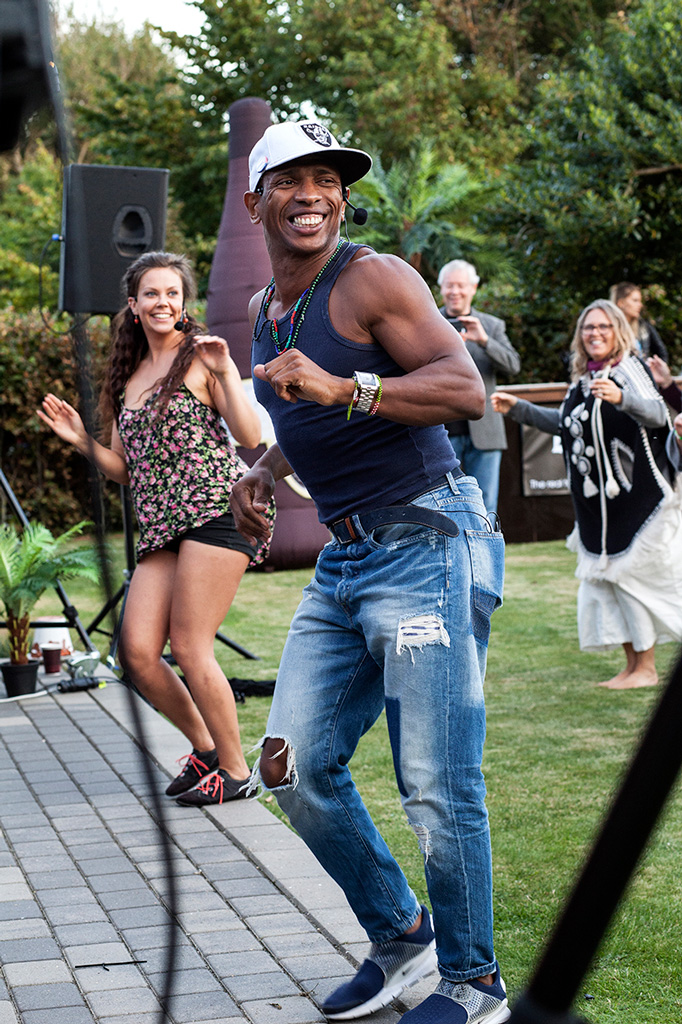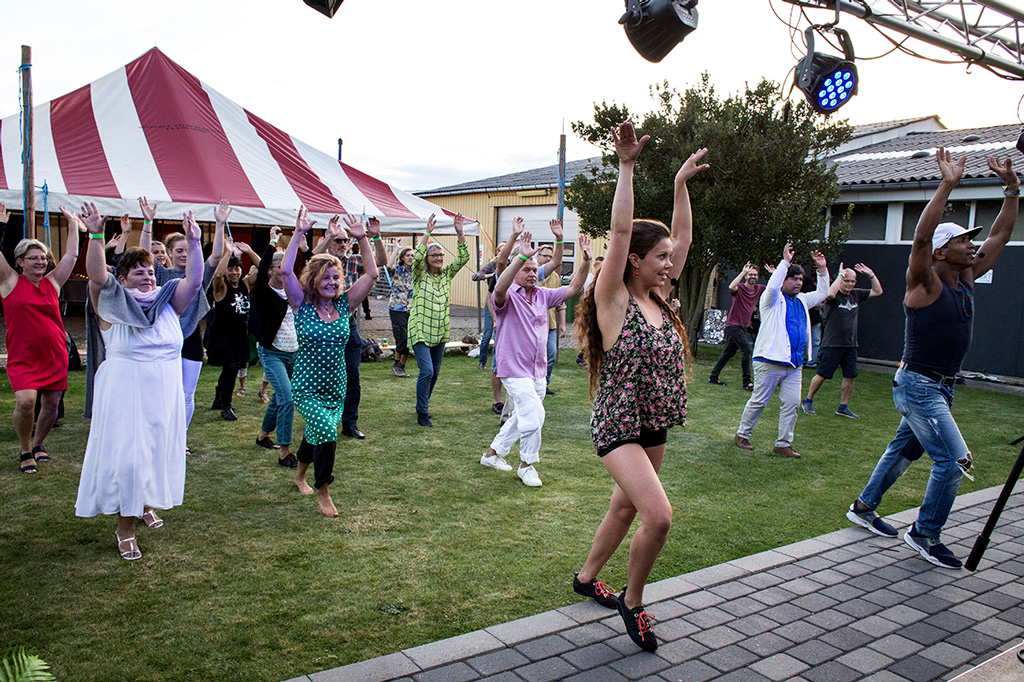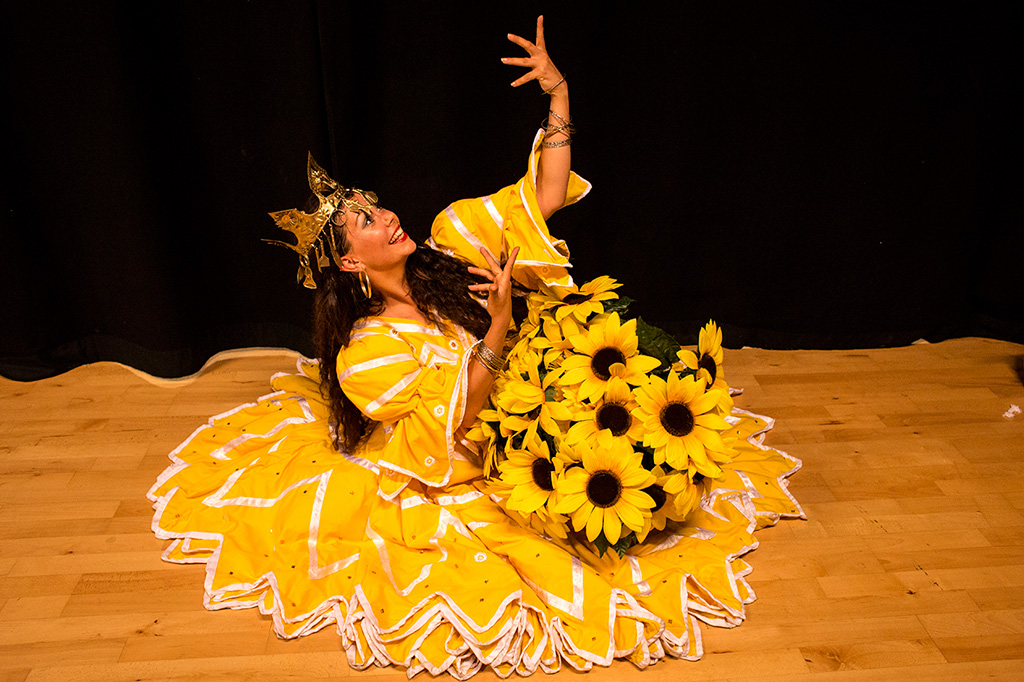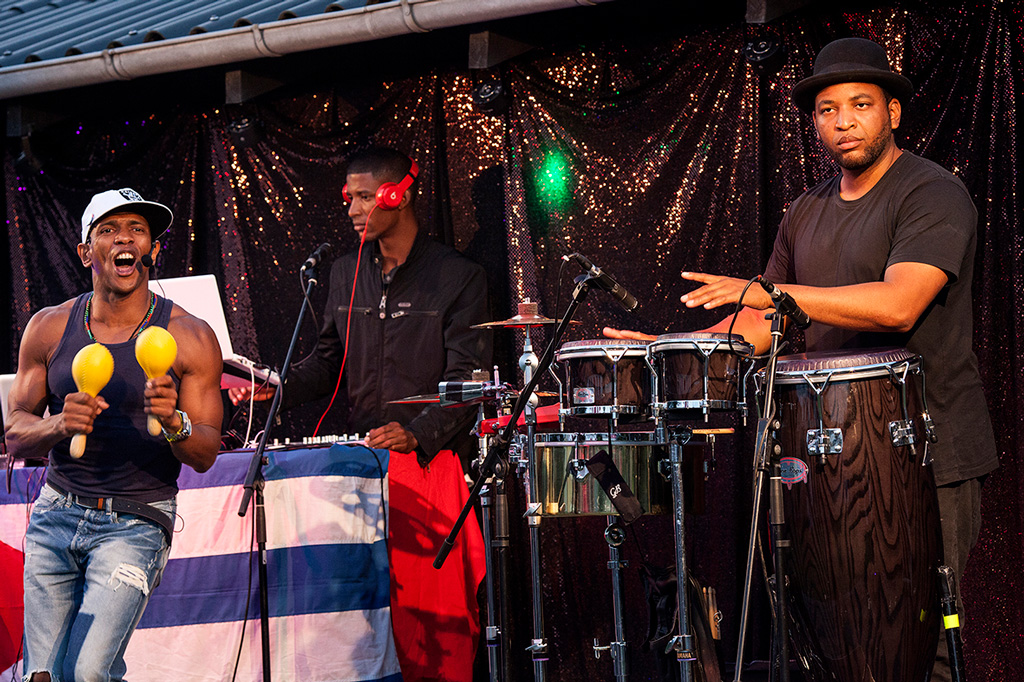 Photos: Francesco Galli, Cuban Night, UR-NAT festival 2016
See more about former Taste the World events here.
Community art
is art that comes to life by involving local communities in the creative process. It may be an art installation or an exhibition that is created in workshops for children and adults, it may be a parade or a perfomance with many participants.
Our latest project was Land of Wishes with 2000 participating children and 100 adult volunteers at the Children's Opening of Århus 2017, January 2017, at the Ringkøbing-Skjern Kulturcenter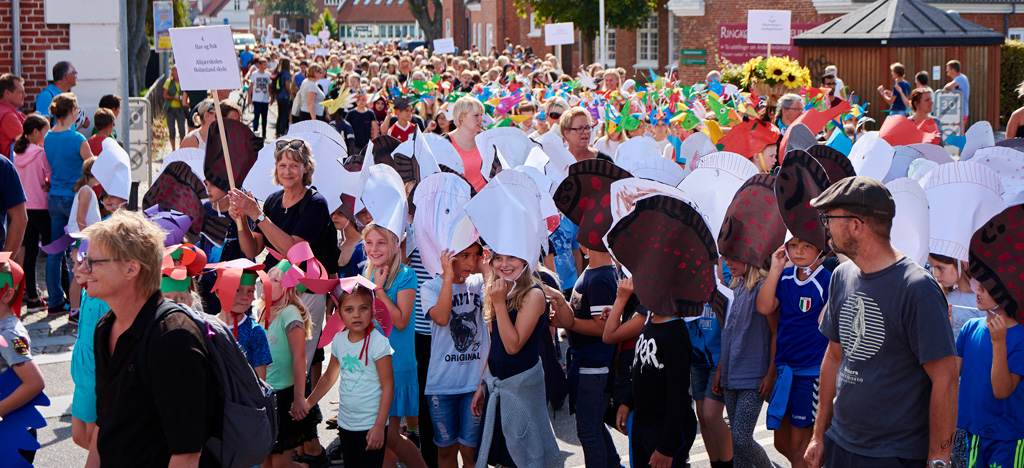 Foto: Naturens Rige – Åbningsparade med 1000 børn til UR-NAT Festival, august 2016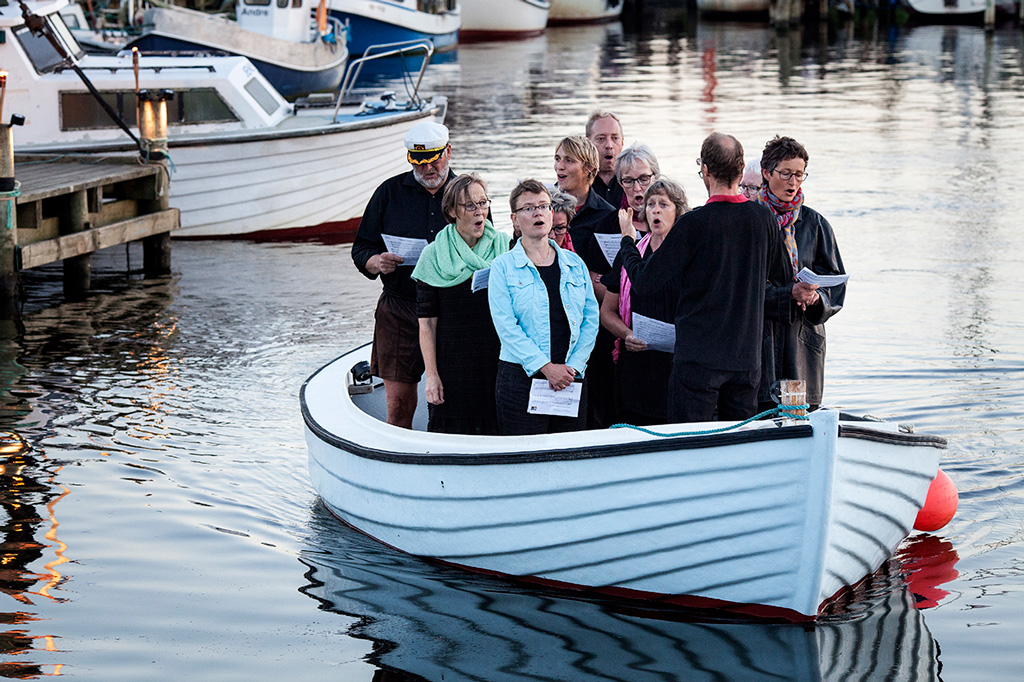 Photo: Francesco Galli, Vokal Vest Choir took part in Teatret OM's 10 years anniversary performance Mellem himmel og f/jord at UR-NAT Festival, August 2016
Bartering
For more than 15 years, we, at Teatret OM, have engaged in cultural barters with small and large local communities. We barter with culture! We bring theatre and music and trade it in for other kinds of performing, food, stories etc. We dance, we sing, we eat together. Perhaps we laugh, perhaps we cry. Perhaps we gain a wider understanding of each other. Perhaps not. Culture is diverse and dynamic.
In connection with a project called "Lighthouses" supported by Region Midt and Interkulturelt Center, we have held a cultural barter on Helgenæs September 9  2018 with the following program:
    Entertainment by Teatret OM, Stadsteatret and Chris Nunan at Sletterhage lighthouse
    Quiet hiking in and around Esby / Gomde with the opportunity to see the place by Ole Vinther
    Story telling by Niels and Margrethe Bille, opening of the exhibition "Himmel og Hav" by Picasso group
    Singing together

Photo:Bartering at Nordsø Camping asylum center in collaboration with the Bridge of Winds, January 2015.
The project Travelling Theatre visited three villages in Ringkøbing-Skjern: Ådum, Stadil-Vedersø and Fjelstervang - with performances, workshops and cultural bartering, February - March 2012.  Read more here.
Newsmail
Recieve lastest news from Teatret OMs
performances, workshops and activities