Board members at Teatret OM are:
Mogens Pedersen, Director of Municipal Administration Varde (chairman) 
Karina Lodberg, journalist Ringkøbing-Skjern Dagblad (deputy chairman)
Pia Vestergaard, politician (appointed by the Municipality of Ringkøbing-Skjern)
Rebecca Molders, Cultural Consultant at the Municipality of Ringkøbing-Skjern 
Ole Graversen, former headmaster at Alkjaerskolen Ringkøbing
Lene Bak, Senior Consultant and Associate Partner at PLUSS
Annemarie Waagepetersen, Actress, musician and deputy manager of Teatret OM (staff representative)
Network in Denmark and abroad
Teatret OM is part of a number of networks in Denmark and abroad:
The Bridge of Winds – An international theatre network with 20 actors, musicians and dancers, led by Iben Nagel Rasmussen. Teatret OM has been part of the Bridge of Winds since 1993. See video here
Magdalena Projekt – A global network for women in theatre. Teatret OM has performed plays and held seminars at festivals arranged by the network in Wales, New Zealand, Argentina, Denmark, India, Germany and Brazil.
ASSITEJ – International organization for children and youth theater. 
Dansk Teater – Employers organization for small theatres in Denmark  
SceNet – Performing Arts Network in Region Midtjylland
Kultursamarbejdet – Cultural Network in Region Midtjylland
Regular Collaborators
For various kinds of performance work, Teatret OM collaborates with a number of artists:
Cristiana Alfonsetti, actress and dancer
Catia Castagna, actress and musician - Taiko
Roberto Diana, music consultant
Petra Lindblom, actress
Simone Morosi, technician
Simone Perra, visual artist and musician
Päivi Raninen, actress and dancer
Rita Superbi, actress and musician - Taiko
Other Collaborators
For co-productions, project development etc., we collaborate, among others, with:
Libraries in Ringkøbing-Skjern
Libraries in Midt- og Vestjylland
Ringkøbing Fjord Teater
Ringkjøbing Trade Association
Ringkøbing-Skjern Museum
Strandingsmuseum St. George
Adriana La Selva, member of the art collective -das Marionette-  and PhD researcher at the Department of Art, Music and Theatre Sciences at Ghent University
Anna Furse, artistic leader of Athletes of the Heart and head of the international MA in Performance Making at Goldsmiths, University of London. 
Leo Sykes, director of Circo Teatro Udi Grudi and lecturer in the film and drama department of the University of Brasilia.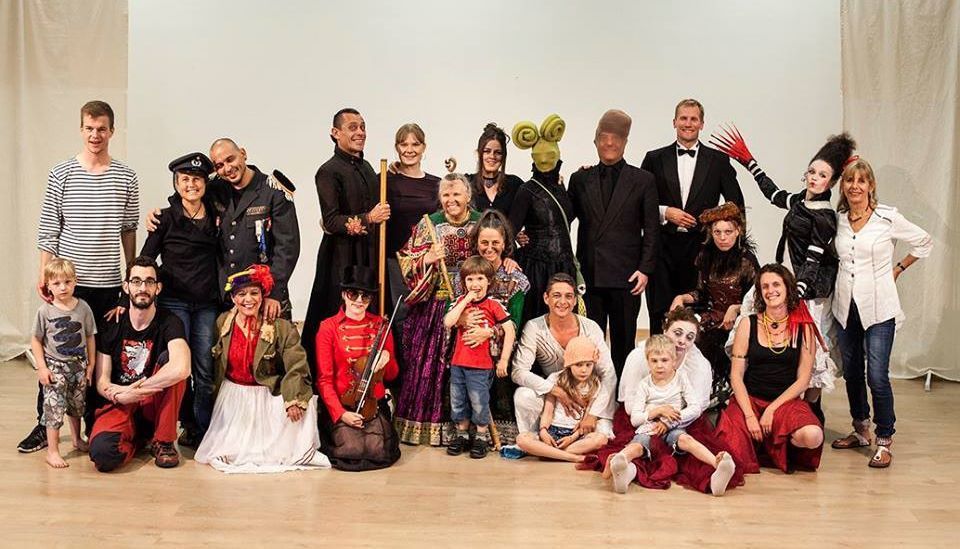 Foto: Francesco Galli, The Bridge of Winds, Italy, June 2016
Newsmail
Recieve lastest news from Teatret OMs
performances, workshops and activities