UR-NAT Lab - International Symposium for Danish and International Performing Artists
A Symposium about Art and Nature
Thursday 18th - Sunday 21st August at Teatret OM in i Ringkoebing
A symposium for Danish and International Performance Artists 

Contents:
A forum for immersion and exchange of experiences of working artistically in and with nature. The content embraces a spectrum from living beings to materials - crafts - art - ritual.
The speakers will give a lecture demonstration followed by a short workshop.
Speakers:
 Berit Kiilerich, professional shepherd, trained in England and head of the Cultural Center of "Lystbaekgaard". Berit will make a presentation about sheep, wool and wolves, and will take us on a hike with the theme  "A walk on the cultural paths of the moor".
Maria Viftrup, Danish designer and artist will among others present her research of textile production and design based on the kombucha sponge. In addition hereto she also offers a workshop based on the question "Where does nature stop being natural?", a workshop which examines the boundaries between nature, body and materials.
Dimple B. Shah, Indian performance artist living in Bangalore. She will present her practice-based research on the theme 'Alchemical Search (Rasa Sastra) and Transformative Path', which includes studies and use of plants in performances and rituals.
Alfio Bonanno, Sicilian visual artist living on Langeland. Alfio Bonanno will present his work with land art, where the decay is a part of the work. His presentation will be followed by a walk in the landscape around us, where the participants collect impressions through photos and notes that we subsequently will reflect on together.
Antonella Diana, Italian scenographer and head of the Scenographic Lab of Teatret OM will together with Tatiana Cardoso, Brazilian researcher and stage director, present their work with a performance installation "Coexistence - from Mata Atlântica to Hoverdal".
Parvathy Baul, singer and performer who at the end of the symposium performs the performance ceremony "Arati", a cleansing ritual after Covid 19, a celebration of Mother Earth, a tribute to fertility and cohesion. The ritual is prepared for the symposium in collaboration with Teatret OM and includes singing dancing and elements representing earth, water, fire and air.
From the left: Berit Kiilerich, Maria Viftrup, Dimple B. Shah, Parvathy Baul

From the left: Alfio Bonanno, Tatiana Cardoso, Antonella Diana
Location:
The program primarily takes place at Teatret OM in Ringkøbing with tours to Lystbækgaard and Bjørnemosen.
Period: 
Daily from 9.30 - 17.00 and Saturday evening. Detailed programme will follow on May 1st 
Registration no later than June 15, 2022
Please contact Tine Madsen tinemadsen@teatretom.dk, coordinator of the symposium, and tell us briefly about your background to participate. There is a limited number of seats, which are allocated on a first-come, first-served basis.
Price:
The symposium is supported by the Danish Art Foundation for which reason we are able to offer the tickets at a very low price.
Price for participation is DKK 300, which covers lunch all four days.  
The symposium is a prelude to UR-NAT 2022 International Performance Art Festival 24th - 28th August in the Municipality of Ringkøbing-Skjern.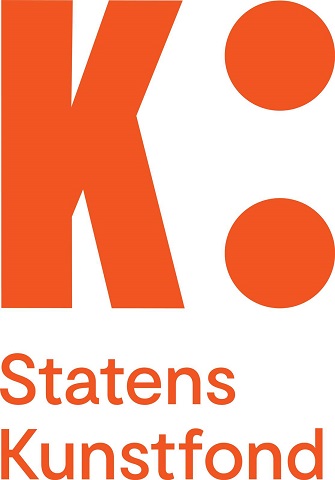 Newsmail
Recieve lastest news from Teatret OMs
performances, workshops and activities